yukimi dōrō

雪見燈籠
snow-viewing lantern
---
A three-legged or four-legged lantern with a flat roof that is very broad in comparison with the lantern's height, forming a wide surface for catching snow. It is usually placed by the water side or on a spacious lawn.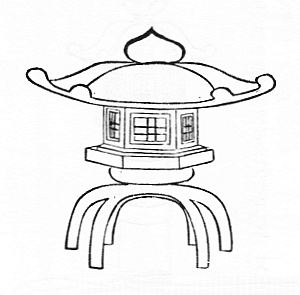 Ishigumisonō yaegakiden
Japanese Garden Dictionary: A Glossary for Japanese Gardens and Their History
(C) 2010 by Ono Kenkichi and Walter Edwards. All rights reserved.