Kōrai sodegaki

高麗袖垣
Korean-style screen fence
---
A screen fence made with a lattice of bush clover or bamboo branches. Its curved shoulder is usually made of the same materials. It is illustrated in Ishigumisonō yaegakiden.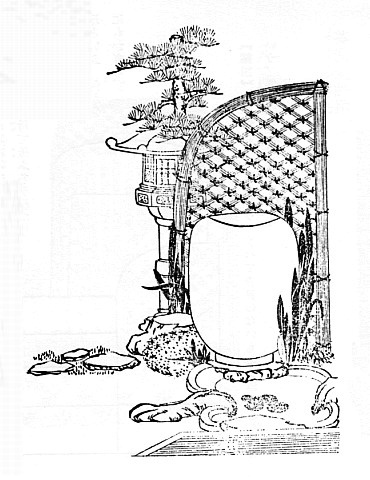 Ishigumisonō yaegakiden
Japanese Garden Dictionary: A Glossary for Japanese Gardens and Their History
(C) 2010 by Ono Kenkichi and Walter Edwards. All rights reserved.