nozoki bashi

覗橋
peeping bridge
---
An earthen bridge illustrated in Ishigumisonō yaegakiden. It consists of an arching bridge which stops abruptly short of the far shore, with water-crossing stones leading to the shore from that point.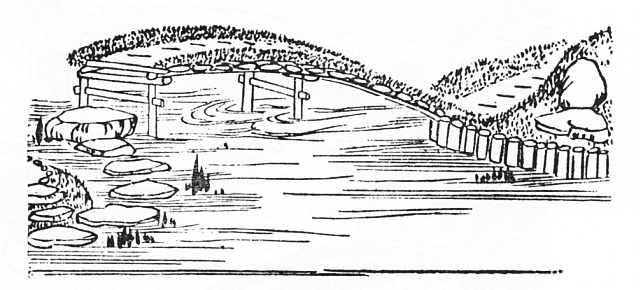 Ishigumisonō yaegakiden
Japanese Garden Dictionary: A Glossary for Japanese Gardens and Their History
(C) 2010 by Ono Kenkichi and Walter Edwards. All rights reserved.